Father's Day Gift Ideas
Posted by Pacific West Plastics
Father's Day is fast approaching, and we have a great range of clever, unique and affordable gifts perfect for all kinds of dads! Whether they love fishing, music, sports, model-making, collectibles, beer, or cooking, you are sure to find something practical and fun for your dad in our Father's Day Gift Ideas blog.
Each of our featured products are proudly 100% Aussie designed and made, and can be purchased on eBay or directly from our warehouse. Custom designed frames and display cases can be made to order – simply give us a call or send an email to plastics@pacwestcorp.com.au.
FOOTY TEAM COLOURS TISSUE BOX COVERS

Bright and colourful acrylic tissue box covers available in your favourite footy team's colours. Ready made team colours include Saints, Eels, Sharks, Bulldogs, Tigers, Raiders, Dragons, Magpies & Storm, all available now on eBay: http://stores.ebay.com.au/myplastics2164/, and custom colours can easily be made to order. The perfect fun and unique gift for any footy loving dad!
STUBBY HOLDER DISPENSER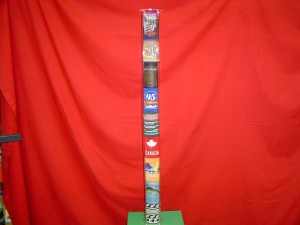 This eye catching display lets dad show off his stubby holder collection in a practical, clear, wall mountable dispenser which allows stubby holders to quickly and easily be taken out and replaced in any order. A unique and awesome addition to any man cave, kitchen, or by the bbq. Holds up to 9 standard neoprene stubby holders. Available now on eBay: http://stores.ebay.com.au/myplastics2164/
CD/LP RECORD DISPLAY CASES
Clear acrylic CD and LP Record Display Cases are great for dads who love their music, and want to show off and protect their favourite special edition or collectible albums or singles. Our exclsuive design CD and LP Display Cases are wall mountable, with the CD Display Case holding one standard CD, and the LP Record Display Case holds up to 5 standard LP records. Both are available now on eBay:  http://stores.ebay.com.au/myplastics2164/
HEAVY DUTY BAIT BOARD/CHOPPING BOARD
These heavy duty bait boards and chopping boards are a fantastic practical gift for dads who love fishing, cooking, and barbeques! Engineered for safety and low maintence, these colourful boards are made from hard wearing HDPE which will not absorb any bacteria, odours, or moisture, and is easy on knives. Available now on eBay:  http://stores.ebay.com.au/myplastics2164/
ACRI-BOND 120 ADHESIVE
Another highly practical and afforadable gift idea for dads who love model making! ACRI-BOND 120 adhesive is an exclusive Australian made formula which is super fast curing and specially designed for use with PVC, ABS, HIPS, PC and PETG, making it ideal for use in model making kits. More information on our ACRI-BOND adhesive range is available here.
Available now on eBay: http://stores.ebay.com.au/myplastics2164/
CUSTOM MADE COLLECTIBLE AND MEMORABILIA DISPLAYS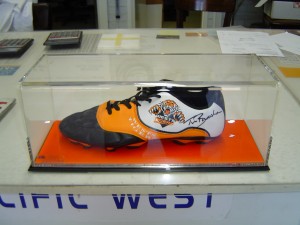 Get your dad a memorable and personalised gift this Father's Day with a custom made display for special items. We can custom design and fabricate beautiful, one of a kind displays for all types of valuable products and sentimental articles. Simply call us, drop by our warehouse or send us an email and we will work with you to create the ultimate display for your dad this Father's Day.
How to contact us:
Pacific West Corporation P/L
3/80 Hassall St,
Wetherill Park NSW 2164
PH: 1800 833 902
email: plastics@pacwestcorp.com.au
eBay
Facebook